Images and graphics are an essential part of most roleplaying graphics and RPG code templates — and forum layouts. HTML and CSS can only take you so far. Especially if you are building a post template or creating a character sheet, finding images related to your roleplaying game or character will help bring your sheet or game information to life. Showing images related to your game or character isn't just about being "fancy" or "pretty." These images are engaging visual content that helps other roleplayers and potential game participants better visualize your roleplaying character and world.
But where do you go to get images? You can't really create everything from scratch yourself. You might not have Photoshop to edit a photo — you might not have Illustrator or Sketch to create a vector icon. So what do you do? You use the millions of free resources other people have already created on the internet, of course! Forum Roleplay is hardly the only site that wants to toss free things at you. You can find 100% free-to-use, non-copyrighted images all over the internet. This stuff is literally everywhere!
Better yet — it's not just celebrity images anymore. There are tons of images that you can use in roleplaying games, from renaissance fair photography for your medieval RPG — to medical footage for your space horror roleplaying game. If you aren't into using real photography — there's tons of freebie art out there, or you can use vector creation and editing programs to create your own icons.
Off-Site Roleplay Image Resources
Photographs
Textures
imageafter: This is another great stock site, albeit primarily textures. Still, if you're skinning a roleplay forum or even creating a small CSS post template, a texture resource is a great thing.
Subtle Patterns: Again, texturing! This time, though, the site's aim is to deliver light, unobtrusive (i.e., subtle) patterns for backgrounds and so forth. These are a great way to add a little bit of texturing to your roleplaying templates or roleplay forum skins without going overboard and drowning the reader with flashiness.
Icons
flaticon.com: This site has a vast number of simple, flat-style icons you can download in various formats.
SVGs and Clip Art
Open Clip Art: Yeah, a lot of clip art is very "clip art." However, you can find a ton of awesome SVGs and vector artwork on this site. SVGs can easily be turned into icons for your character.
Roleplay Images & Copyright Respect
Sure, you can always Google image search — but that's not the right way to do things. You may be using copyrighted material. While it's usually not a huge legal deal to use copyrighted material in things as small and non-commercial as RPG graphics, it is disrespectful to the creator of the photograph, image, or artwork. You want to be respectful to other people, so you should try to adhere to Creative Commons, public domain, or other "free" images.
It's important to respect copyright. Some people take photographs professionally and do not want their images used anywhere else. Some people may disagree with forum roleplay and don't want their artwork or images used in conjunction with it. Be respectful of your fellow human, and make sure to abide by image use terms. If that isn't enough to convince you to abide by image use terms — you may face legal consequences. You're probably breaking copyright law by using someone's creation.
Licenses and Copyright for Roleplay Images
Please note that the following is written from a perspective of United States copyright; your country's laws may be different. Please also note that Forum Roleplay does not dispense legal services or advice, and is not doing so in the following information. The following is merely a simplistic explanation of different "free" licenses one generally encounters on the Internet.
Public Domain
The copyright has expired on this resource. This generally applies to things created a long time ago. See Wikipedia – Public Domain for more specific information.
Creative Commons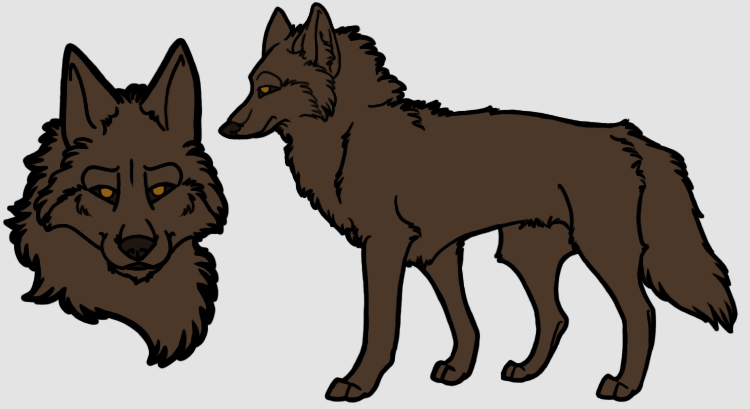 The Creative Commons licenses grant varying degrees of freedom. Be careful — the Creative Commons Attribution Non-Commercial No-Derivatives license does not grant the right to modify the work. See Wikipedia – Creative Commons for more specific information.
United States Government
From Wikipedia, "a work of the United States government, as defined by United States copyright law, is 'a work prepared by an officer or employee of the U.S. federal government as part of that person's official duties.' In general … such works are not entitled to domestic copyright protection under U.S. law." This means that you can (most of the time) make use of things that were created by a US government worker as a part of their job. For example:
Why Use Other People's Stuff?!
One of the things I struggled with a lot as a beginner is the idea that "everything" needs to be "100% original" or it's "cheating." I spent a long time painstakingly creating things from absolute nothing.
There's absolutely nothing wrong with using someone else's free resource as a starting point. I'm a professional web developer/designer — in my day-to-day work, starting from absolute scratch is extremely rare. Everyone uses libraries to get themselves started. Everyone uses free image resources to create placeholders or modify into something a little more customized. Roleplaying game forum layouts, post templates, and other graphics — those are no different.
You are giving up a lot of optimization and saved time to do everything 100% original from scratch — and limiting yourself, too. If you have to go to the zoo and spend three hours capturing the perfect photo for your wolf RPG every time you need a wolf picture… well, you can see how that would hurt you, right? So there's a lot of time to be saved in using other people's resources as a starting point!
For another thing — beginners are beginners. You don't know what you don't know. By working with images, assets, and resources other people have created — you get a better insight into their workflow, thought processes, and how they accomplished various goals on their project. Maybe pawing through that free RPG Promotion PSD template gives you a better idea of how to organize your own Photoshop templates? Or maybe that really brilliant text effect isn't too hard to accomplish once you've seen how the creator made it through a helpful post template tutorial. Basically — you learn more when you work with other people.
And, lastly — as a beginner (or intermediately skilled person, or expertly skilled person honestly…) it can be damn hard to create an end-product that looks and feels as polished as a more experienced creator.
So, in short, when you use other people's stuff to create your own roleplaying graphics…
You save yourself a lot of time.
You increase your learning potential.
You create an end result that is often better than the from-scratch item.